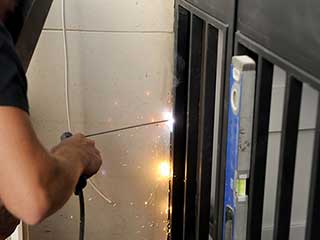 As a home or business owner, you'll want to ensure your property is as secure as it can be. That's why many people install burglar alarms and surveillance systems all around the inside and outside the area. But there's another excellent way to protect your property and control who can get in or out, and that's by installing an automatic gate.
More Than Security
A new driveway gate can certainly help you keep your property more secure, as it will prevent unwanted entry. When paired with an intercom system, it can allow you to monitor and communicate with visitors without setting foot anywhere near the gate. Another major benefit is the added curb appeal that ornate and luxurious fenced areas can create. It can give your business that extra allure and class you've been looking for, while also providing a very useful entrance controlling function.
Choose The Right Material
Your new gate can be made out of all sorts of materials, and it's important that you choose the one that fits your needs and your local environment. Wrought iron gates are known for their prestigious appeal and durability, but they require regular repainting, as does wood, which has its own classic attractiveness. If you're looking for a bit less maintenance, then aluminum may be the choice for you, but if you want added strength and privacy, then a steel gate would definitely be the right call.
The Operating Type
Your new gate can swing outwards like a regular door, or it can move laterally along the width of your driveway. The choice will depend on the available space, and your personal preference in terms of the aesthetic appeal each type presents. Wrought iron swing gates, for example, have a certain visual attractiveness that many associate with higher class and luxury. A sliding steel gate gives that extra secure feeling that – when comprised of whole panels – also adds privacy and doesn't allow outsiders to peer through bars.
Let Us Help
Our team at Gate Repair Glendale would love to help you make the right choice for your specific needs. Building custom made gate is our pride and joy, and our experts can help you with anything from the selection process all the way up to the installation stage.
Count on us for:

Elite Gate Opener

Ornamental Iron Gates

Gate Motor Repair

Aiphone Gate Intercoms