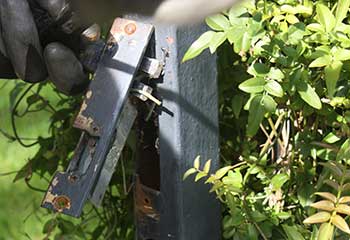 Iron Gate Repair
Customer Issue: A drunken family member plowed his car straight into the customer's gate while it was still opening. The damage was significant.
Our Solution: Removing both sides of the swing gate allowed us to weld the gateposts back together, and remove the broken hinges to install new ones. The gate flaps themselves sustained minor damage, and we repaired them with small welding and reattachment procedures around the impact points. Finally, one of the opener's robot arms needed replacement, as the shock had broken one of its articulation points.
Gina Larsson
- Eagle Rock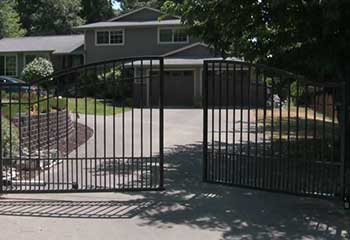 Gate Opener Installation
Customer Issue: The customer needed a new opener installed.
Our Solution: We installed a fantastic new LiftMaster LA500PKGU Residential/Light Commercial DC Linear Actuator and made sure that it was working properly.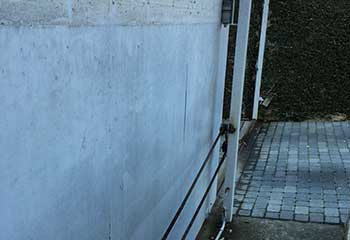 Gate Won't Close
Customer Issue: This customer's gate remained open and did not close.
Our Solution: We determined that there was some debris blocking the safety beam, which we then removed and ensured that the gate closed properly.
Lenore Desmond
- Eagle Rock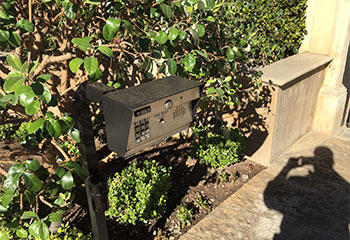 Gate Intercom Repair
Customer Issue: This client's intercom was damaged in a storm.
Our Solution: There was just aesthetic damage in this case, but we fit a rain shield onto the outdoor station and sealed it with silicon to prevent any water or outside elements from doing any further damage.
Horatio Welker
- Glendale